Featured on The Knot Website! (And, soon, in print!)
Collegiate and professional runners, Stephanie and John ("Team Jefferson") styled their September wedding with sports-inspired design and colors (even a finish-line, post-"I-Do"). Decor pieces like penant table names to an oversized chalkboard backdrop connect seamlessly with the theme and the couple's history.
We especially love how the vintage feel of the patchwork fabrics and decor (like a mix of Stonegate farm tables at the reception) is completely updated by the bright color scheme.
Click here to see more of this dynamic duo from photographer Jen Fariello.
(Oh! And Stephanie is a local writer, wedding planner, blogger, runner, wedding magazine editor, and friend who constantly inspires us! Check out Stephanie's blog…)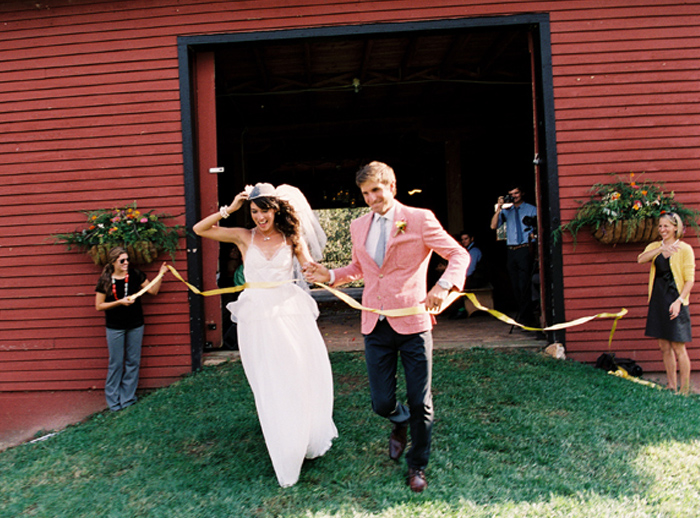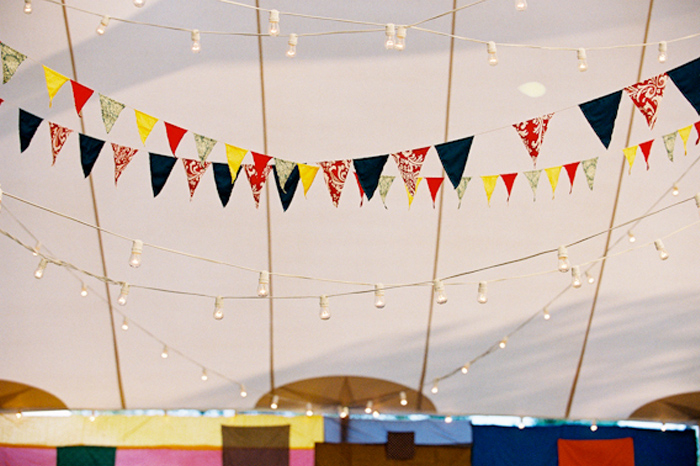 From Stonegate: Red Legged Farm Table • Blue Legged Farm Table •
• White Distressed Farm Table • Madeline Settee •
Photography Jen Fariello • Venue Belle Haven • Event Planning Shindig (Meghan) & just a little ditty • Event Rentals Festive Fare & Stonegate Event Rentals • Tent Skyline Tent Company • Florals Southern Blooms